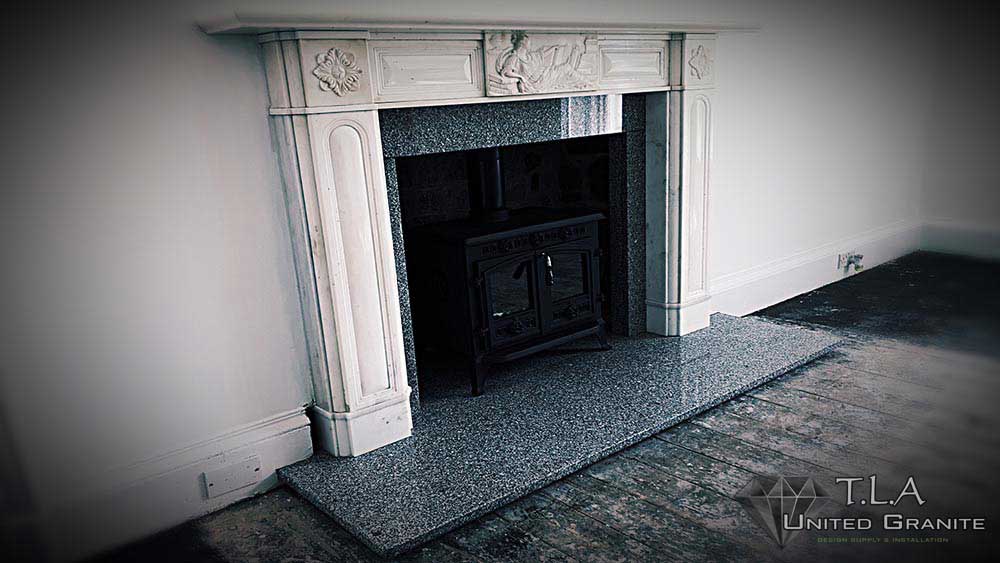 Looking for a new fire surround?
Leave it to our experts. We have many years of experience in the business and can create stunning fire places that not only look stunning, but can also complement your interior décor. We have the skills and the expertise to create individual designs and give your fireplace a unique look as a focal point in any room. If you need advice, contact our team in Peterhead today.
Granite fire surrounds
Unique
Durable
Premium quality

Carefully selected stone
If you're remodelling your home and are thinking of adding a cosy fireplace to your living room, then we recommend choosing granite as the ideal fire surround. It provides a smooth finish and is available in a range of traditional and modern designs, giving your fireplace a natural look.